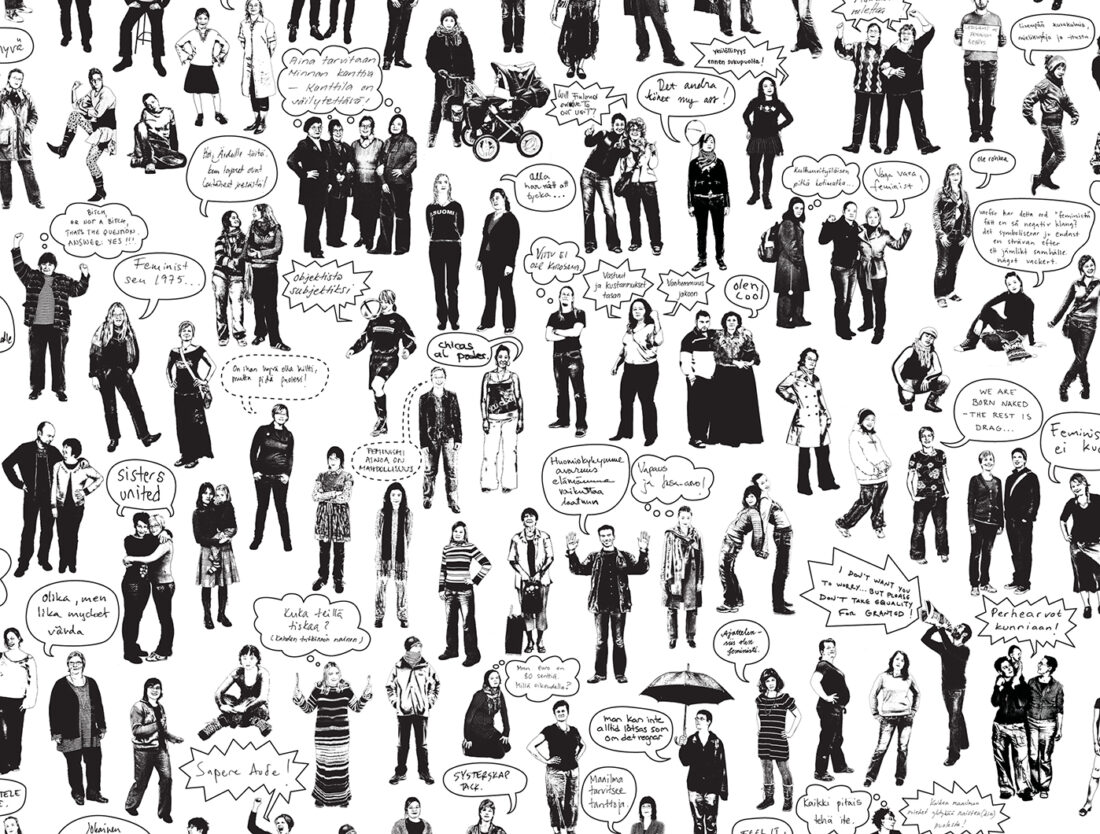 Community art project by the artist group Megafån, Heidi Lunabba, Freja Bäckman and Fredrika Biström.
Wallpaper, photography, installations and events.
A political artwork and a intervention in the politics of public space. Travelling around finland we invited anyone defining themselves as feminists to be fhotographed for the Feminist Wallpaper. 800 people turned up to our photostudio. We made a wallpaper of the photographs of feminists and their ovn statements about feminism. The wallpaper was sent out to all the persons participating, We asked to put the wallpaper in return we recieved hundreds of photographs of the wallpaper covering the walls of public and private spaces.